As someone who has been involved in the real estate industry since the 1970's, Lyle has witnessed a tremendous shift and growth in the Calgary housing market. Current interest rates are at historic lows, which has opened the door to numerous Calgary families looking to purchase a home. Lyle Stewart and the Realty 5000 team can help you make the most out of the current market, and find the Calgary home of your dreams!
Lyle Is Your Real Estate Solution!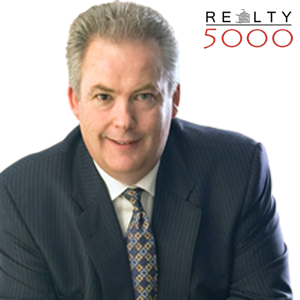 Search Calgary Listings!
Use the interactive search map to find the perfect home.
Free Home Evaluation!
Lyle can assess your home and tell you what it's worth, at no cost to you.
Contact Lyle!
Buying or selling a Calagary home has never been easier!
Calgary's Top Producing REALTOR®
The expanding Calgary real estate market is one of the most diverse housing markets in Alberta. As new trends emerge and the market changes, his role as a trusted Calgary real estate agent remains. No matter the conditions, Lyle strives to provide you with up-to-date information on the latest market statistics and trends; so you can make an informed decision when buying or selling a Calgary property.
Real Estate Services You Can Trust
Honesty and professional services are the backbone of his client relationships. You can be sure he will:
Make a true effort to listen to you.
Establish services based on trust and respect.
Thoroughly understand your needs and wants, then work with you to obtain them.
Both your time and money is valuable to you, so Lyle doesn't waste it! All of his client's questions and concerns are answered in a timely manner, with zero runarounds. In an effort to facilitate communications, Lyle also provides his personal cellphone number to all his clients.
Professionally Constructed & Beautifully Designed Calgary Homes
Since the Calgary market is diverse in nature, Lyle offers real estate services for a wide range of properties including: residential starter homes, luxury condos, inner city getaways, and Rural homes. Some properties have breathtaking views of the Rocky Mountains, and are stituated near the Bow River. City of Calgary has multiple amenities and entertainment options for every family and resident.
Whether you are a first-time homeowner, looking to downsize, or seeking a home for your growing family, Lyle would be pleased to have the opportunity to earn your trust and your business.
Interested in Buying or Selling Calgary Real Estate? Realty 5000 Can Help!
Feel free to look through this website and learn more about Buying A Calgary Home For Sale. Lyle can help you get on the right track towards owning a Calgary home. Calgary is a beautiful southern Alberta city, perfect for raising a family. Contact Lyle Stewart today for more information!
If you want to Sell Your Calgary Home contact Lyle Stewart at Realty 5000! At no cost to you, he can assess your property and help you determine what your home is worth. Then, through his proven Home Marketing System he will help your Calgary home get Maximum Exposure, to attract the Right Buyer and sell for Top Dollar!